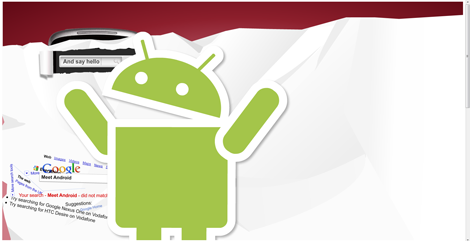 Easter Egg Has Android Destroying Your Search Results
binary option martingale strategy
http://varnoco.com/whats-working/ An easter egg of sorts has been found withing Google´s UK search page.  Users who type in "Meet Android" and hit the "I´m Feeling Lucky" button can watch as a giant green Android takes over the results page.  For those of you living outside of the UK, you can still check it out.  Head to google.co.uk and follow the steps or meetandroid.co.uk and sit back.
download iqoptions
viaEaster Egg Has Android Destroying Your Search Results | AndroidGuys.
buy Seroquel online no prescription This entry was posted on torsdag, maj 20th, 2010 at 17:03 and is filed under android. You can follow any responses to this entry through the RSS 2.0 feed. Both comments and pings are currently closed.